Super Typhoon Meranti targets Taiwan, China with winds of 295 kilometers per hour
AFLĂ
imediat Știrile Publika.MD. Intră pe Telegram
Taiwan and China are bracing for the approach of Super Typhoon Meranti, which is forecast to bring torrential rains and damaging winds on Wednesday, reports CNN.
In the last 24 hours, the typhoon transformed from a Category 1 storm to a top-scale Category 5 hurricane. Currently, it is sustaining winds of 295 kph with gusts up to 360 kph.
The storm is forecast to just miss making direct landfall over southern Taiwan and track through the Luzon Straights towards China.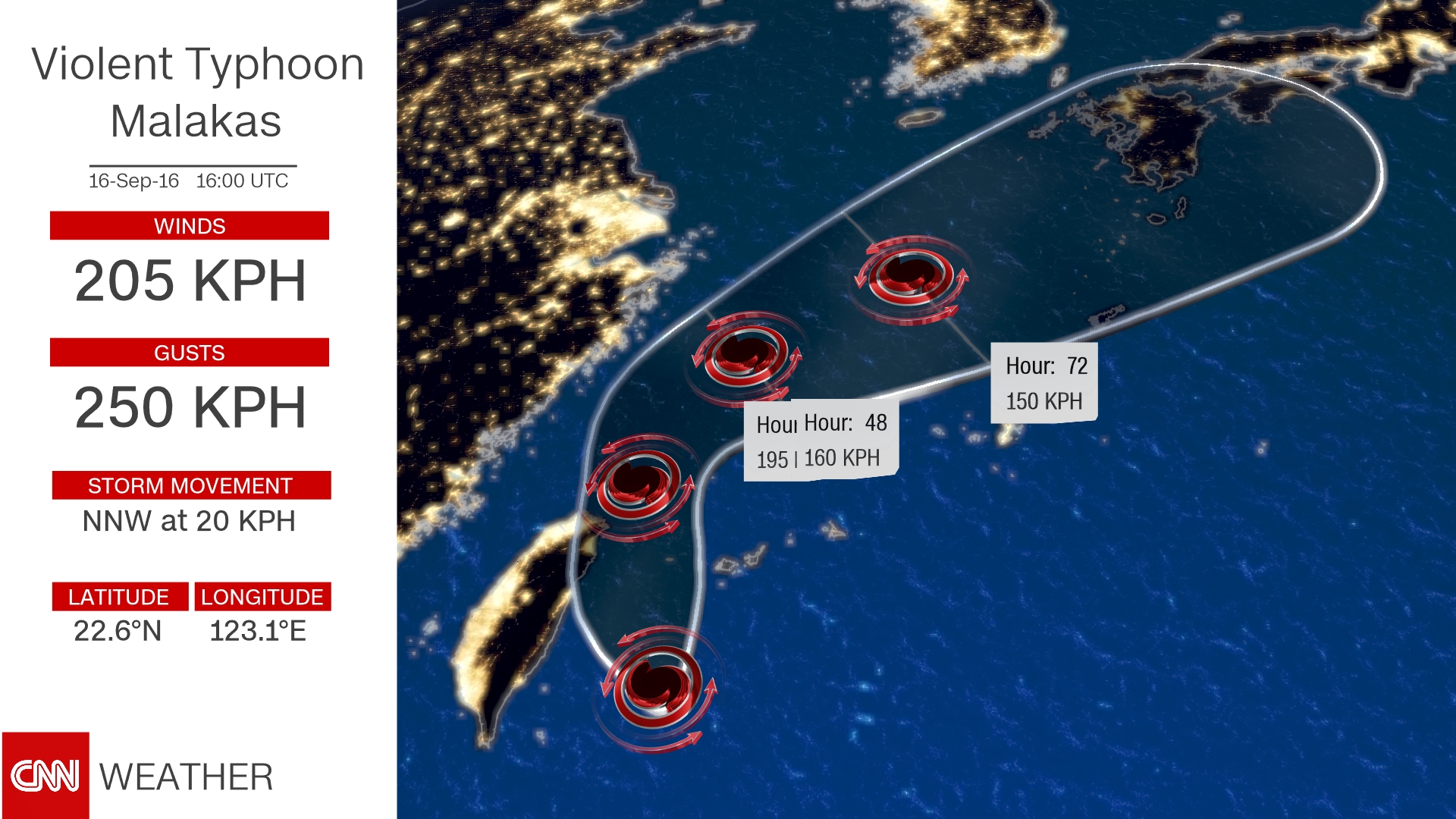 Taiwan is home to roughly 23 million people. Fortunately, most of the population lives on the northern and western side of the island. Even though Meranti, which likely will still be a super typhoon at landfall (meaning the winds are in excess of 240 kph) on the southern tip, the entire island will feel the storm's wrath.
The tropical storm-force wind field from Meranti stretches more than 560 km from one end to the other; Taiwan is only about 370 kilometers long.
Dangerous winds, however, are only one of the potentially devastating impacts Meranti will unleash on Taiwan and then mainland China. Torrential rainfall, which frequently accumulates to over 1 meter over the mountainous terrain of central Taiwan during typhoons, can produce deadly flash floods and devastating mudslides.
Taiwan, which is a frequent target for powerful Pacific typhoons, has a very good track record of limiting their deadly impacts. But as the storms move into the mainland, they often turn deadlier. A combination of flatter terrain that is prone to storm surge and inland flooding, higher population and more vulnerable living conditions often result in higher numbers of people killed and misplaced by the storm.
This was the case with a similar storm, Super Typhoon Nerpartak, which hit in almost the same location as Meranti is forecast to travel. Nepartak, which made landfall on July 8, caused at least three deaths in Taiwan and cut power to over half a million, but became much deadlier as it moved into mainland China.
Despite weakening to a tropical storm as it hit mainland China, Nepartak and the associated heavy rainfall of up to 254 mm killed more than 80 people. Meranti is expected to be much stronger than Nepartak when it hits mainland China, with winds around 185 kph, which would make it equivalent to a major Category 3 hurricane in the Atlantic.
AFLĂ
imediat Știrile Publika.MD. Intră pe Telegram
China, devastating impacts, hurricane, strong winds, super typhoon, Taiwan, torrential rainfall, wind guststoate TAG-urile
WEATHER